Page 1
| | |
| --- | --- |
| | (Deze pagina) Custom made Healing Branch |
Je persoonlijke Healing Branch 'from scratch' laten ontwikkelen.
Ik nodig je van harte uit om te komen snuffelen en voelen in het Healing Branch atelier aan huis. Gelieve contact op te nemen om je wensen aan mij voor te leggen. Jouw unieke wensen zijn mijn nieuwe uitdagingen, ik zie ze enthousiast tegemoet.
| | |
| --- | --- |
| Bel naar: 036 - 5319913 of 06 - 52697153 of mail >>> | |
Naar voorbeelden van eerder verkochte Healing Branch Magic wand master pieces >>>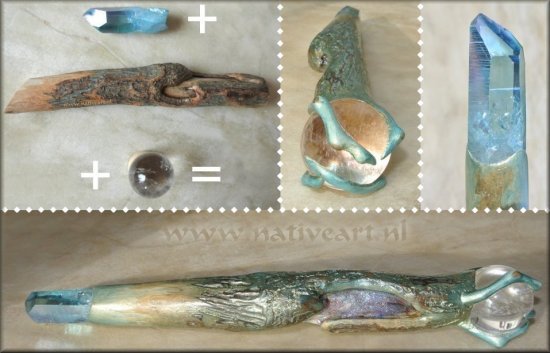 Ontdek je ruwe Healing Branch stok met eventuele mineralen in het atelier. Je kunt ook
zelf meegebrachte mineralen meenemen die mogelijk in je stok te verwerken zijn.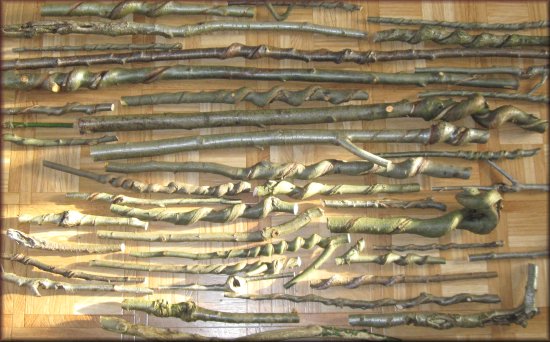 Een greep uit de verzameling ruwe Healing Branch stokken. Er is keuze uit duizenden
exemplaren van meer dan honderd soorten. Toch wordt het na wat invoelen al snel
duidelijk welk exemplaar jouw kandidaat is. Ter ondersteuning kun je hiertoe ook
een formulier t.b.v. Healing Branch op maat aanvragen via: healingbranch@nativeart.nl .
© Copyrights by Marcel Gotjé - Native Art & Gifts - 1996 - januari 2019